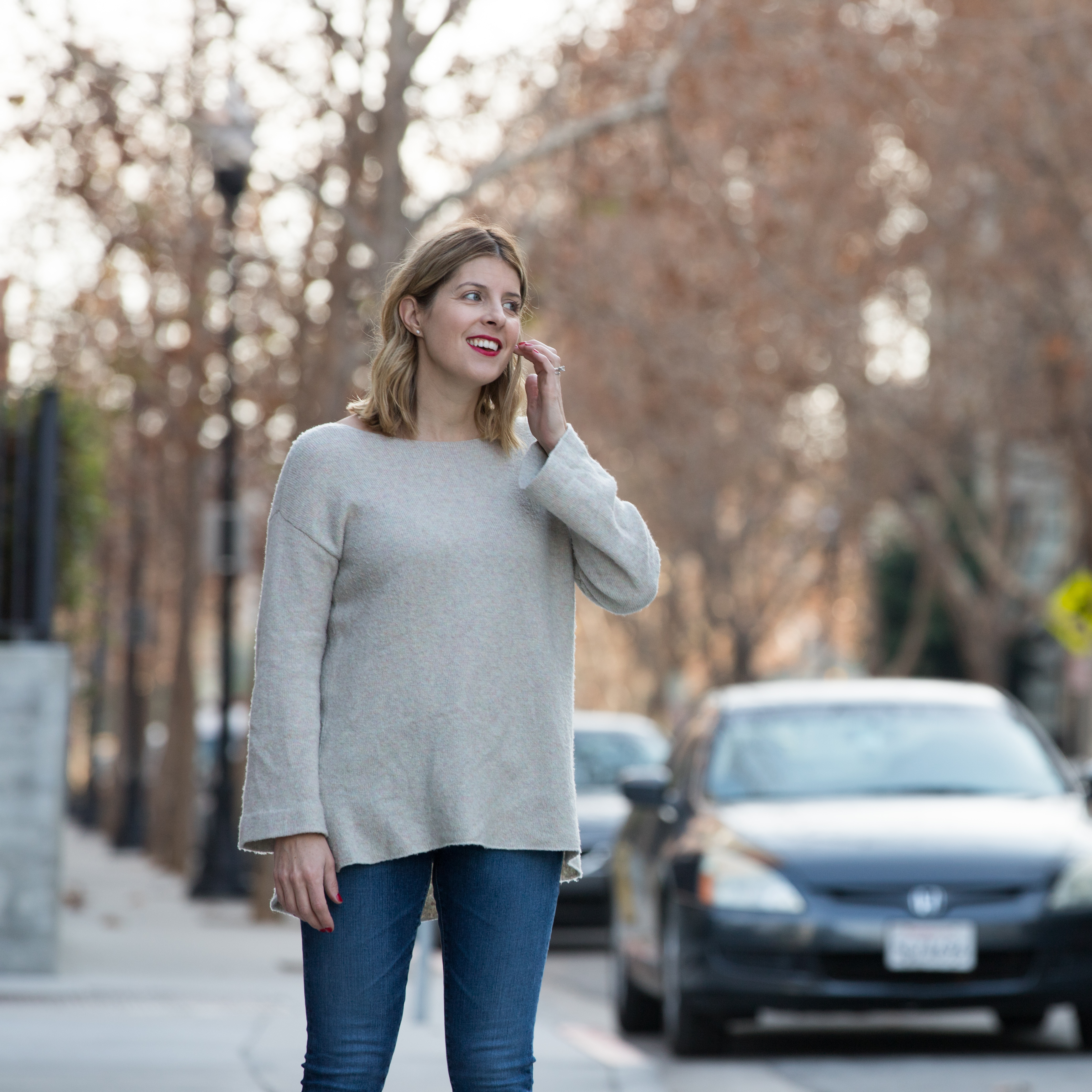 When I found this bell sleeve sweater, one of the pros was that it's so warm that a jacket is not required. At least not where I live! I should add that I run warm. It's a running joke between one of my friends and I that she shows up at school drop off in a long coat and Uggs on days when I'm wearing flip flops. So, perhaps you shouldn't take my word for it. But whatever. You can totally wear a coat with this sweater if you need to. 😉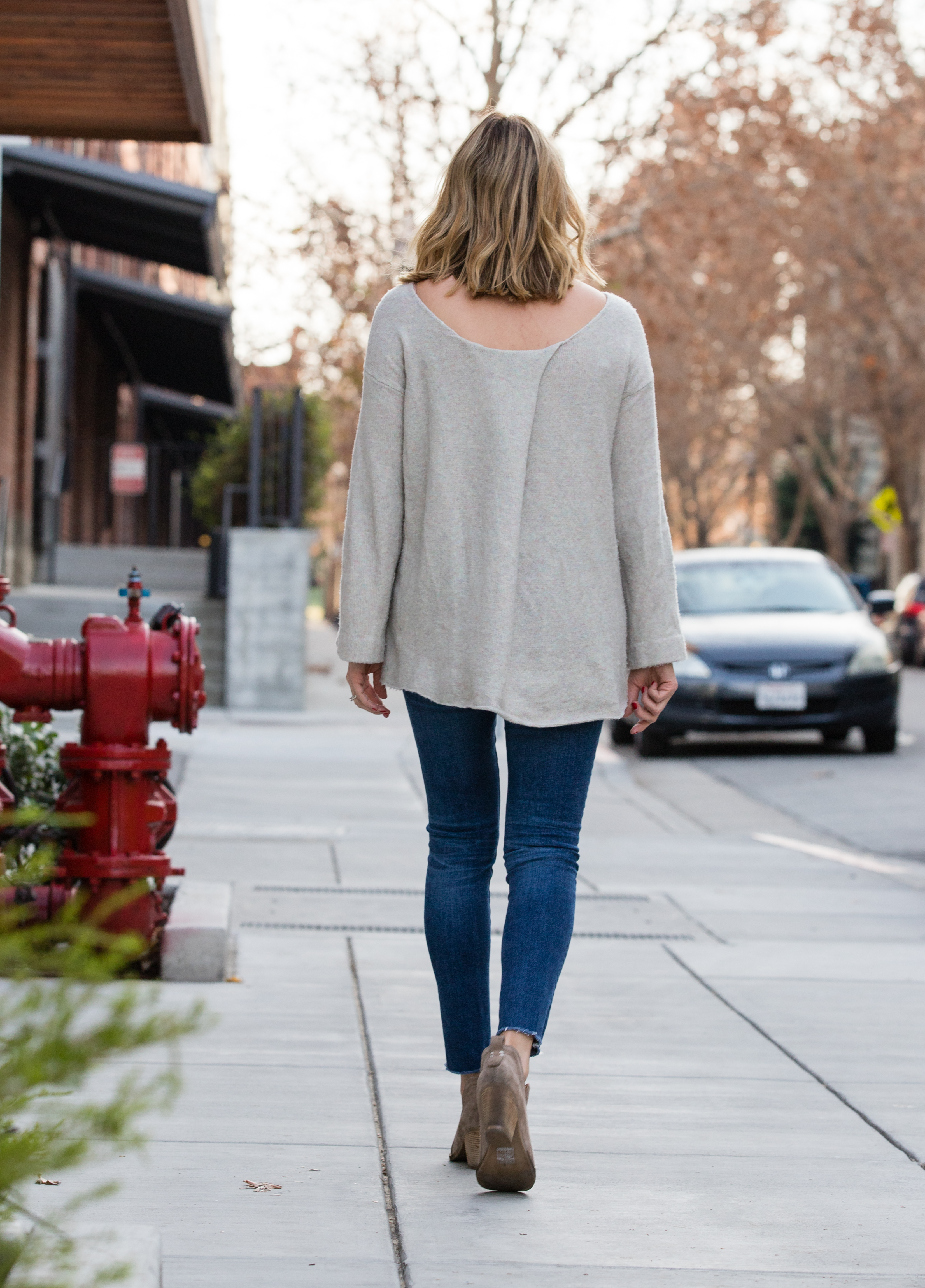 When I bought this bell sleeve sweater, the sleeves were way too long but I wanted to keep it. It's super warm without containing any wool, has a cute back, and the fabric is soft and cozy. So, I had the sleeves shortened. My mom, who has a lot of sewing experience, was shocked that such a thing could be done. Well sure, it would have been better if someone could have reknit the entire sleeve. That wasn't possible, but I decided I'd rather have a hemmed sleeve than an unhemmed sleeve that constantly gets in my way! I wouldn't wear it if that were the case. So I had the sleeves hemmed and violà! Perfect. Just don't look too closely if you are an accomplished seamstress or knitter. My sweater is from last year but thankfully Hinge makes a very similar one again this year!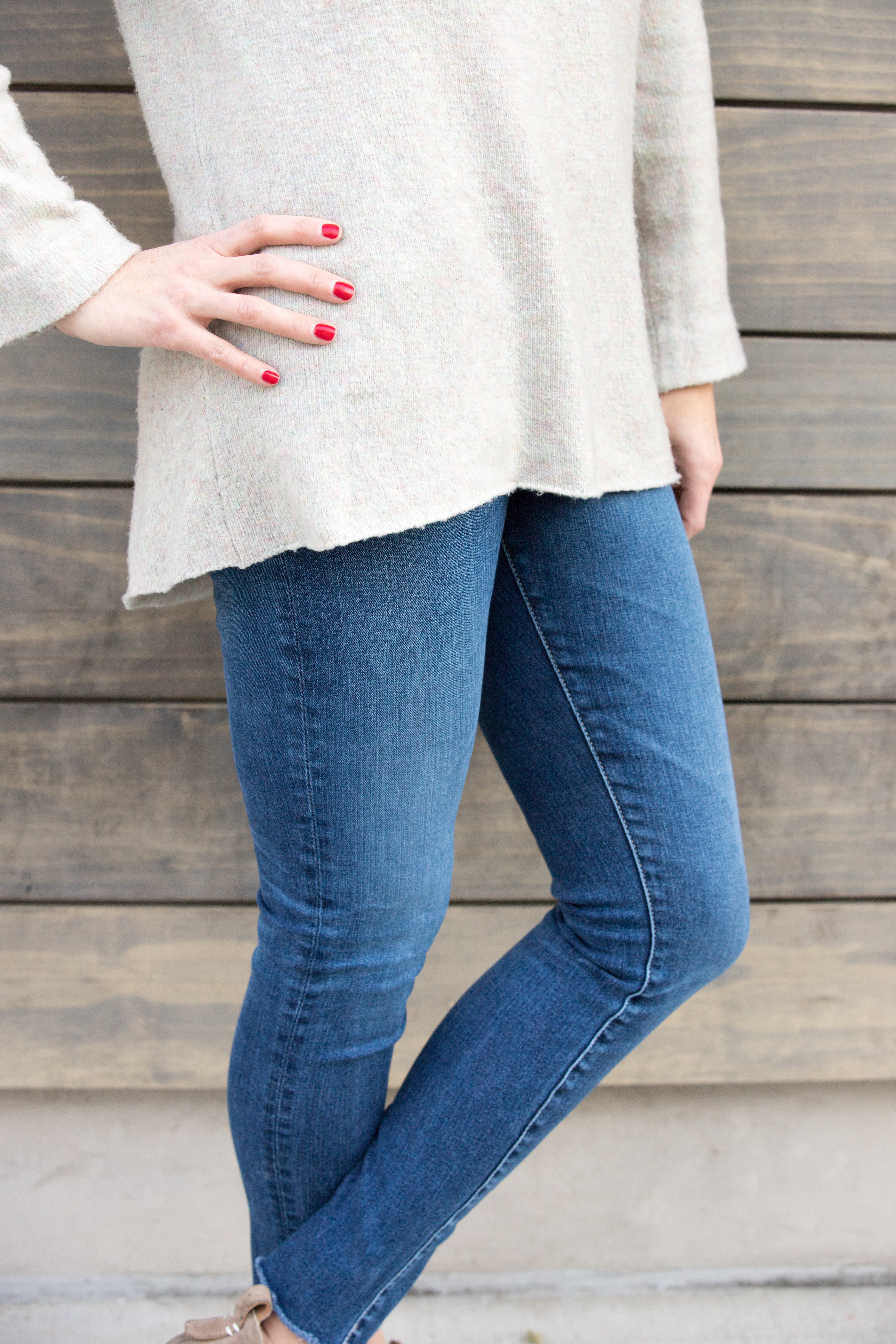 Yes, these are the jeans I agonized about keeping in my post with the chenille sweater. They are my new favorites and I can now laugh at my indecision. I wear them all the time! I got them on sale and the sizing is pretty limited, so I've also linked another color (with no distressing) that's fully stocked.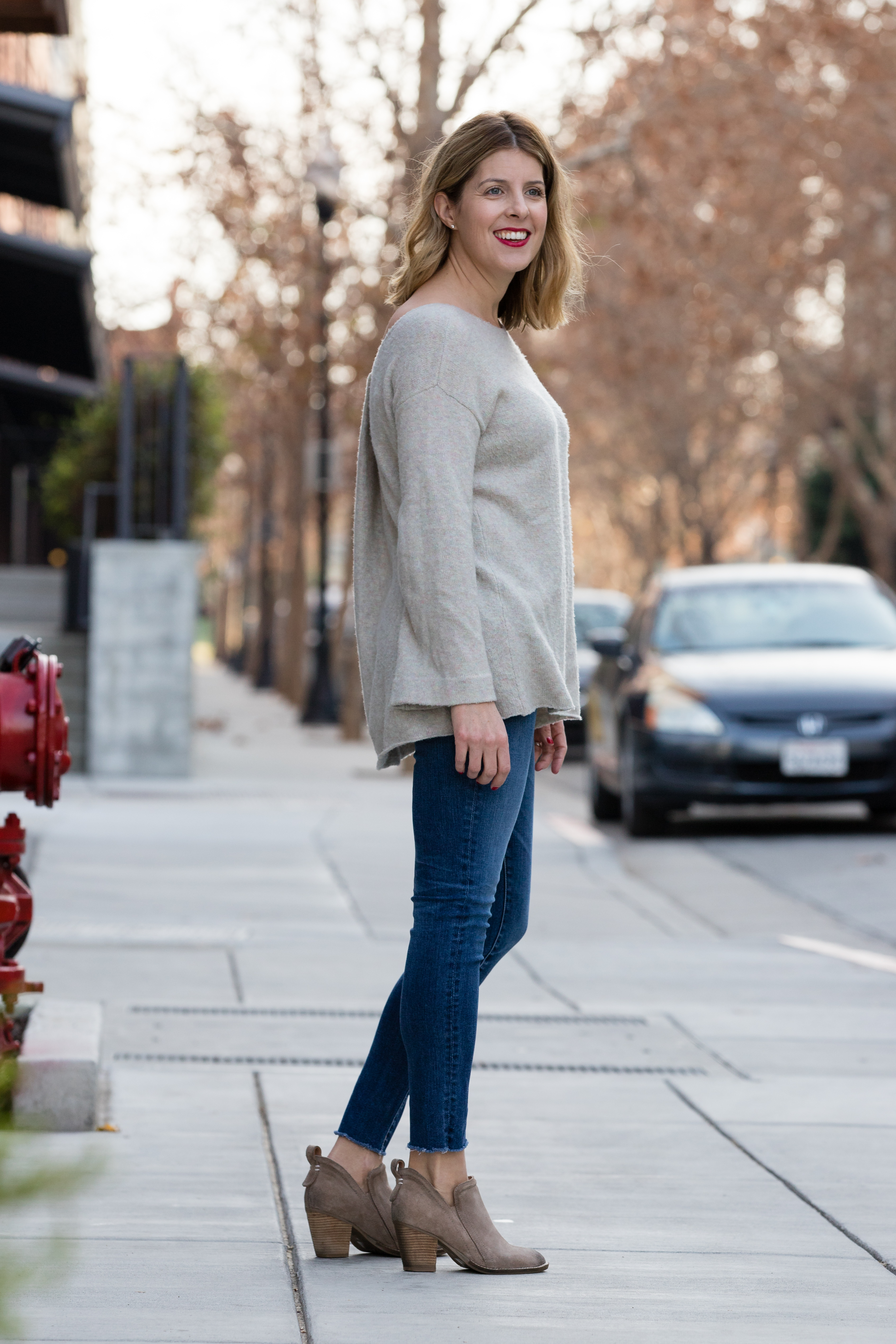 These booties were another purchase that I hemmed and hawed about, but again, they are probably my most worn shoes this winter. The funny thing is that another brand makes an almost identical version (at the same store, no less!) and I literally had no idea until just a couple of weeks ago. That's a good thing since my Jeffrey Campbell ones have limited sizes available.
The start of the week here holds cooler temperatures and rain, which means I will undoubtedly be wearing this outfit on repeat! What are your cold weather faves?
* post contains affiliate links. Full disclosure policy can be found here.
Similar Posts: