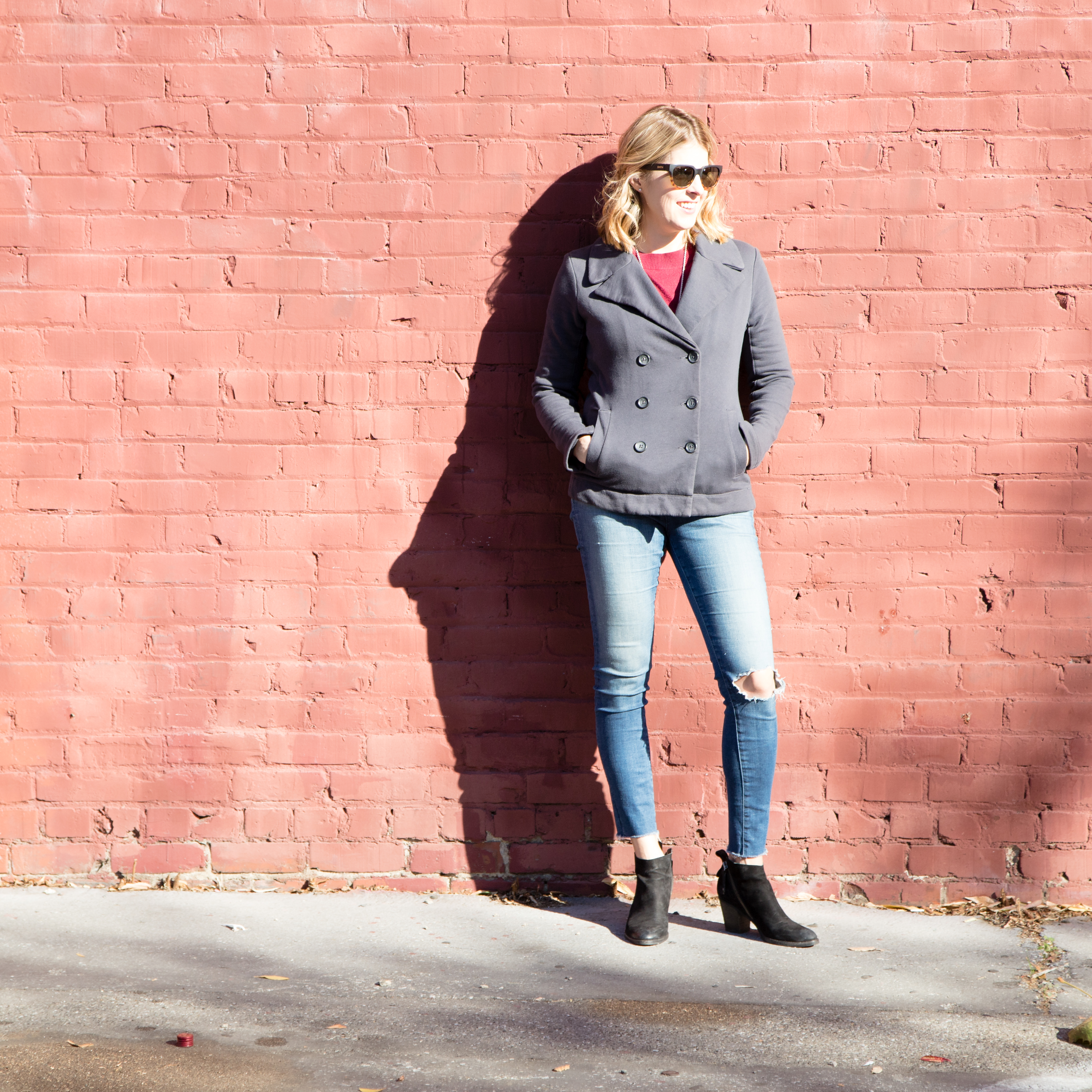 Apparently I have an obsession with anything made out of sweatshirt material. Who knew. On Friday I posted about my favorite sweatshirt dress, and now I'm posting about my sweatshirt jacket. If it's cold and rainy where you live like it has been here, I'm sure you can relate to why I'm gravitating towards all the comfy clothes!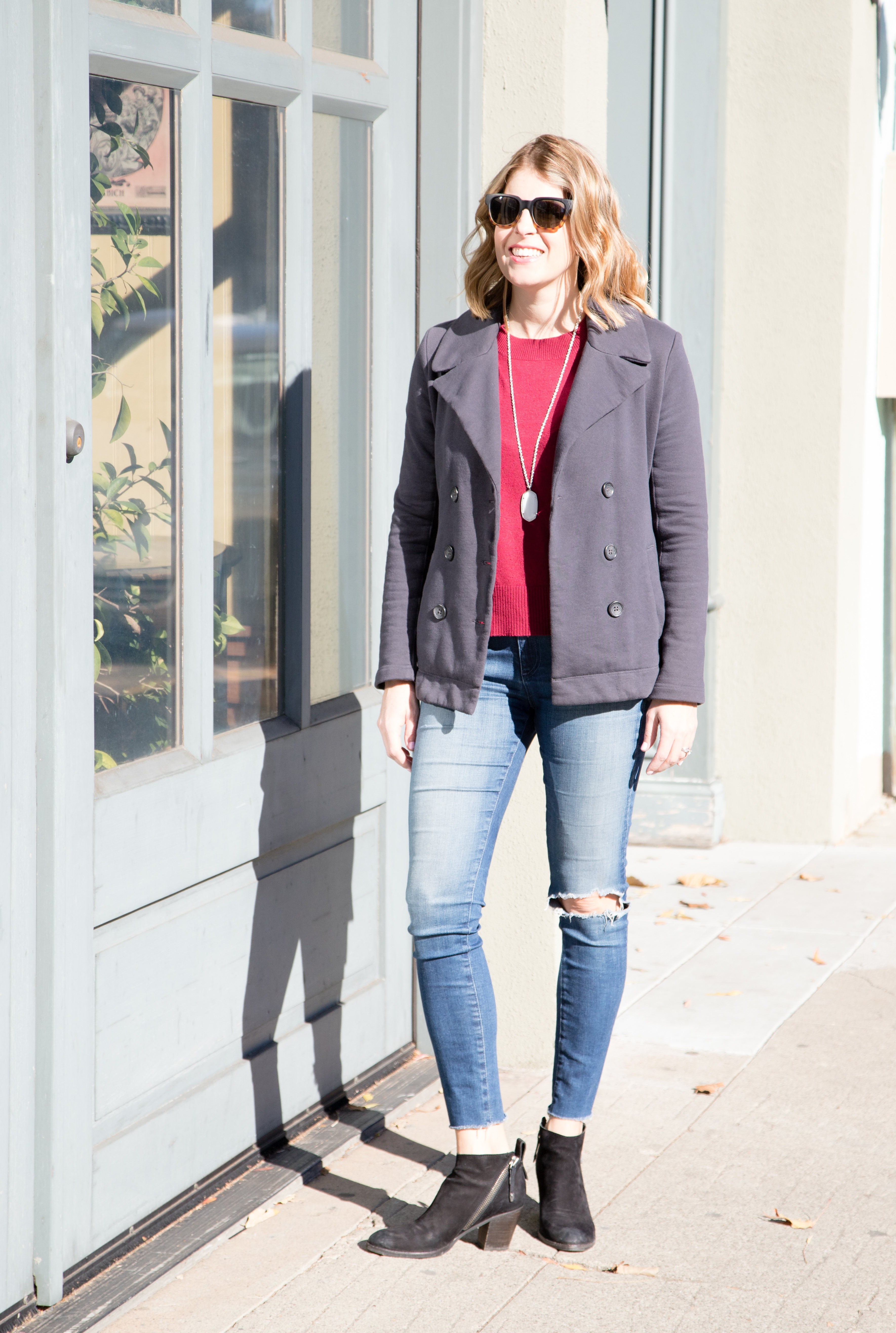 This sweatshirt jacket purchase was a bargain shopping triumph. I ordered the jacket during the 2016 Nordstrom Anniversary sale, but I simply could not convince myself that it was worth the hefty price tag. So I found it on eBay instead! This can be risky because you can't easily return your purchases. Since I knew my size, I decided to give it a shot.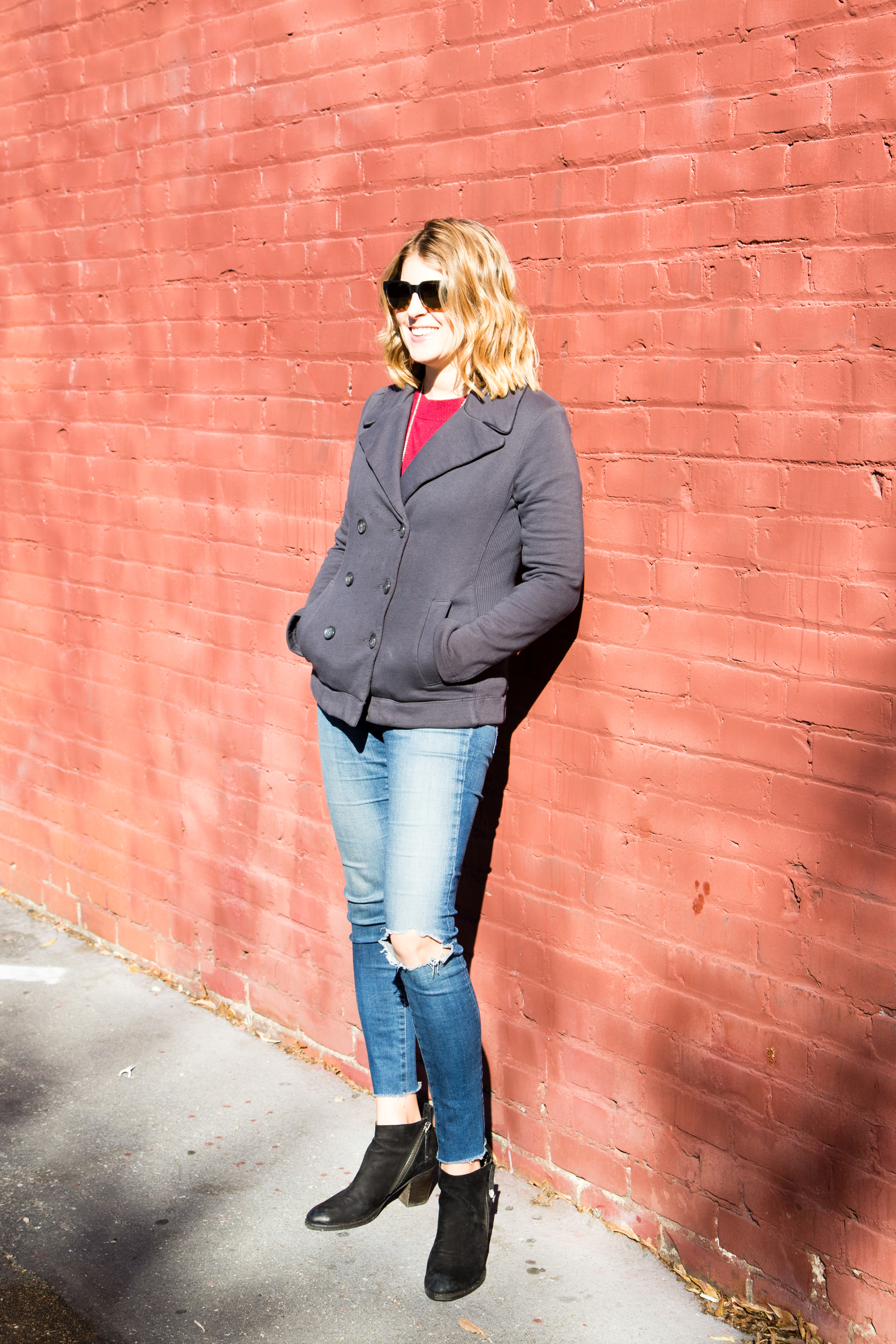 Gilt has a similar version of this James Perse jacket available right now, and I'd be willing to bet that the designer brings a new version of this look back next season. There's also a cute one at J Crew Factory that I've linked below. I love that it's cut like a blazer, so it looks less casual than a basic sweatshirt. It's thick enough to be quite warm but it's not bulky. I usually wear it unbuttoned, but it looks cute closed if you need the extra warmth.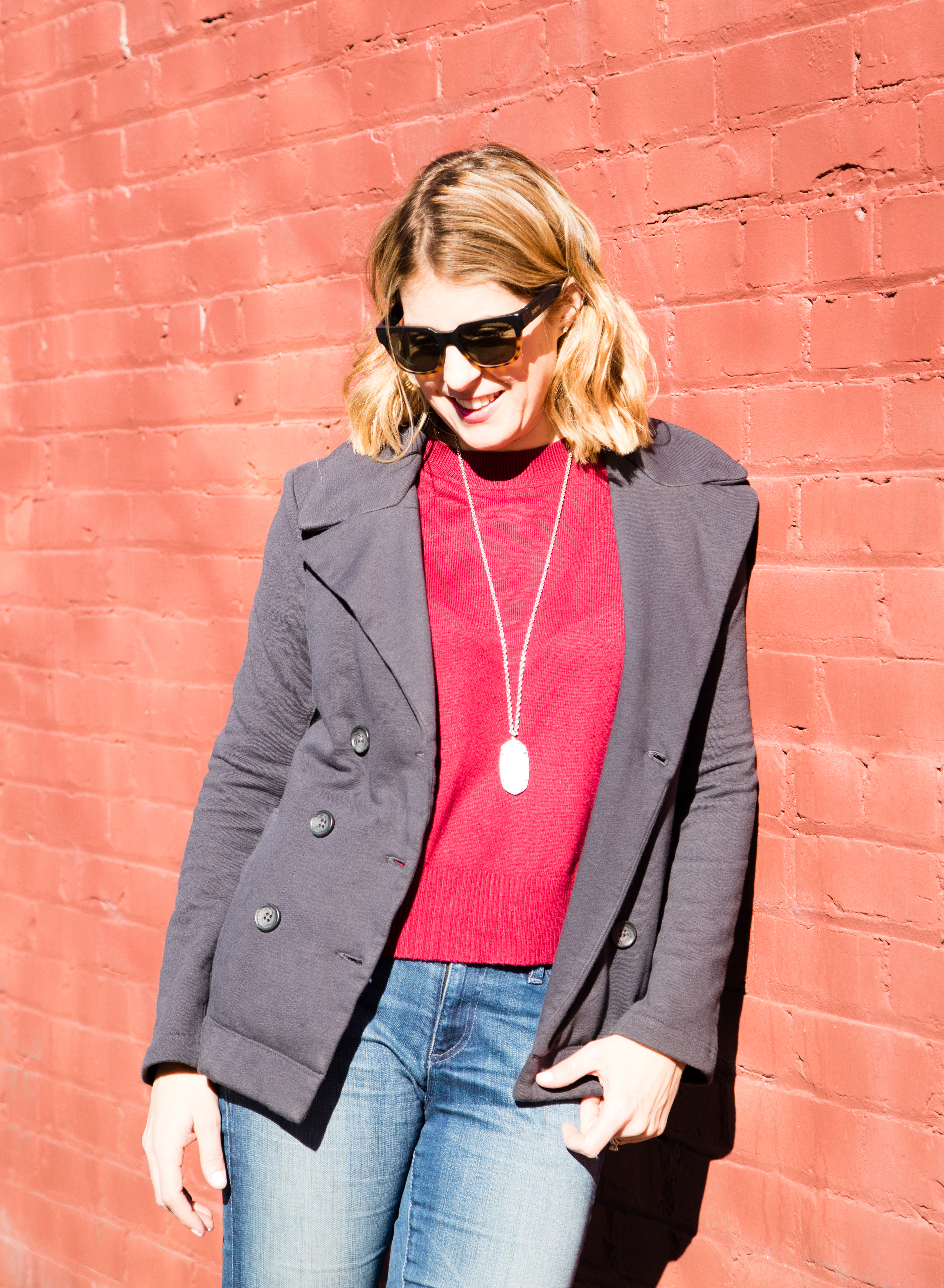 This jacket looks great with virtually anything. Here I paired it with a simple red sweater, which pops agains the grey jacket. My sweater is by BP. BP is great for reasonably priced, on trend pieces. In fact, I liked this sweater so much that I purchased it in two colors. It is from last year, but it was easy for me to find a similar one as it's a classic look.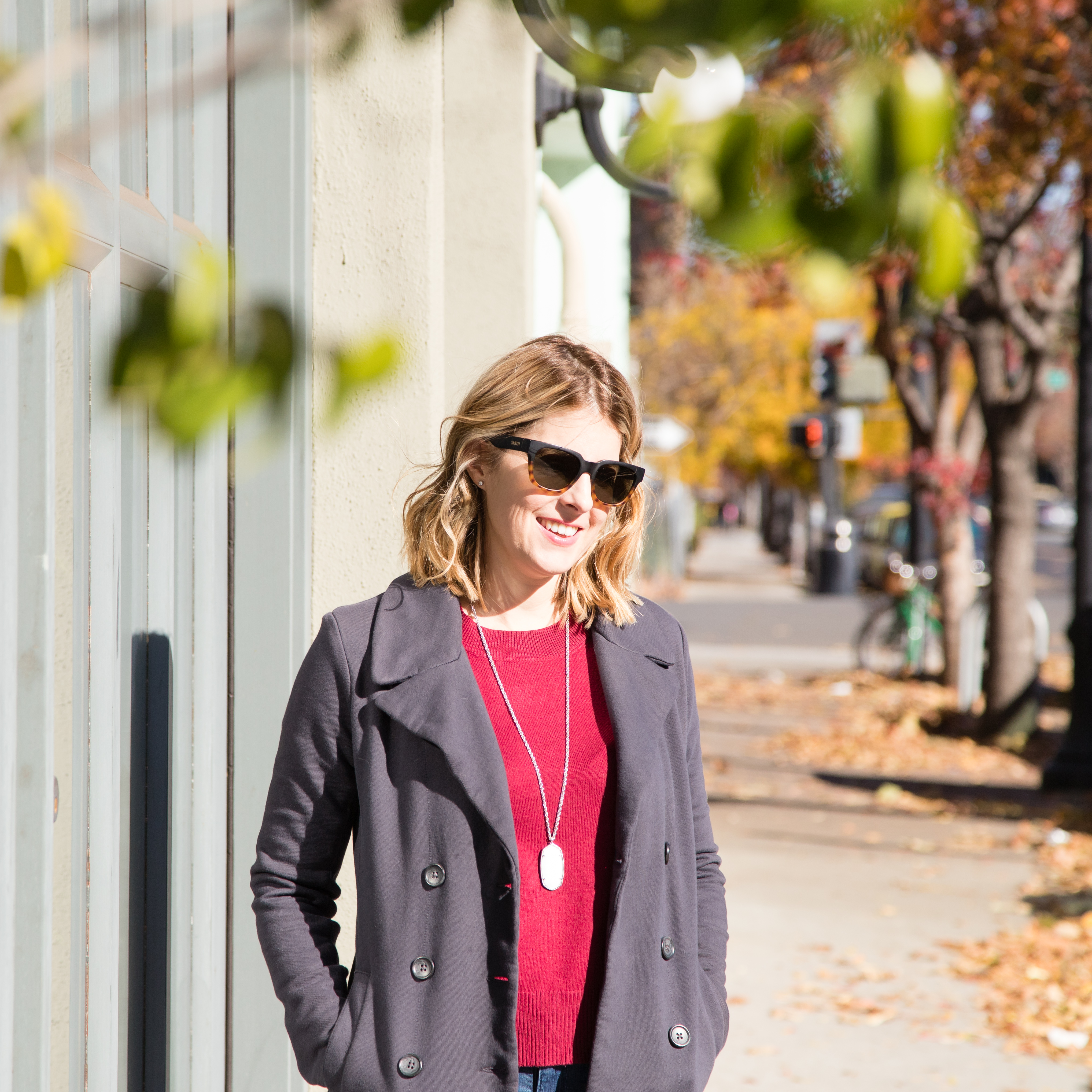 I love my white Kendra Scott necklace for adding interest to the solid colored outfit. At one time, all of my jewelry was silver, but in the past five years, my collection has completely changed to almost all gold. So I was glad to find this necklace in silver to add a bit of variety to my collection.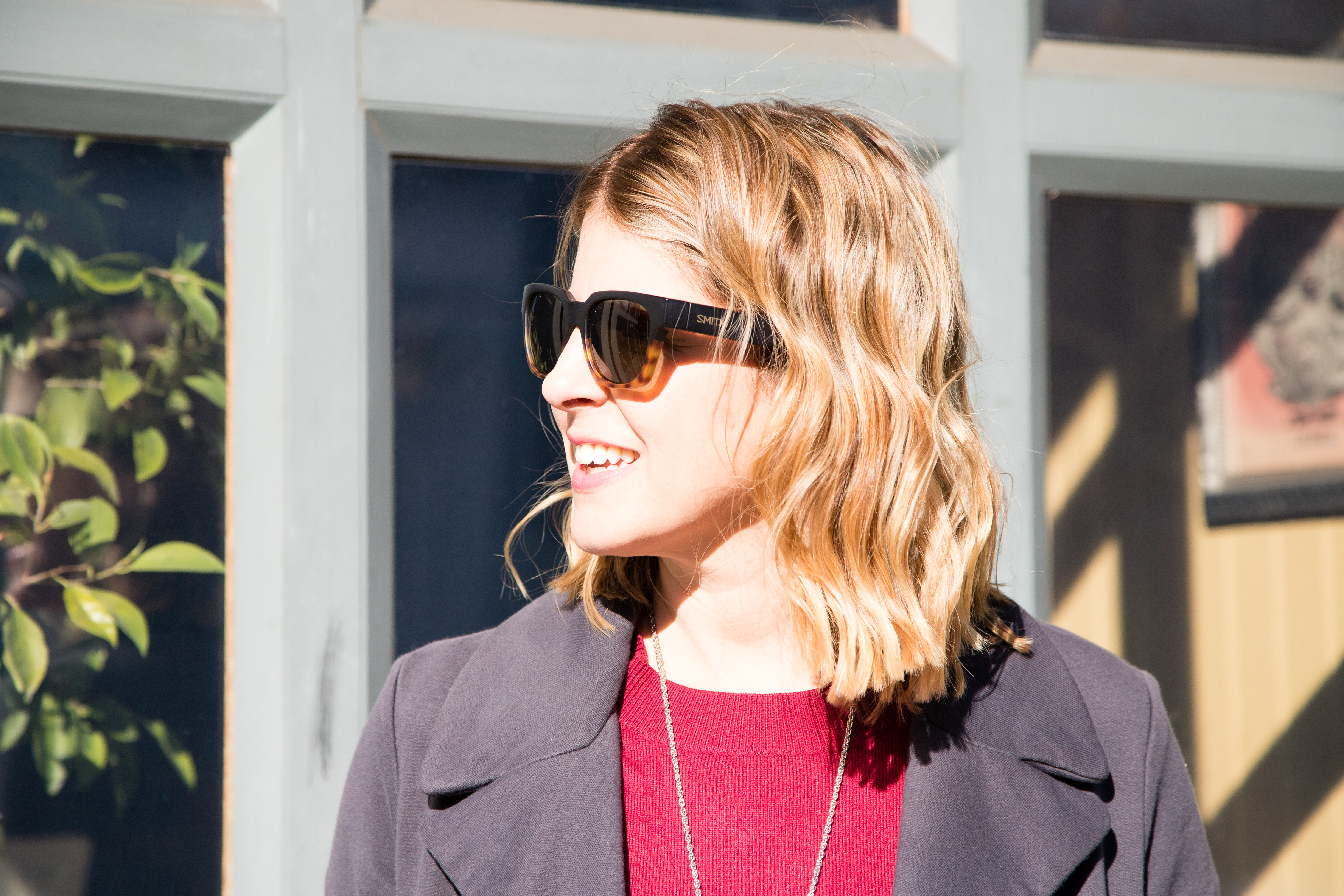 I hope you are staying warm and dry this week, wherever you are! My boys are back to school this week and I'm already looking forward to the three day weekend. We don't have any special plans, but that's usually just the way I like it!
* post contains affiliate links. Full disclosure policy can be found here.
Similar Posts: