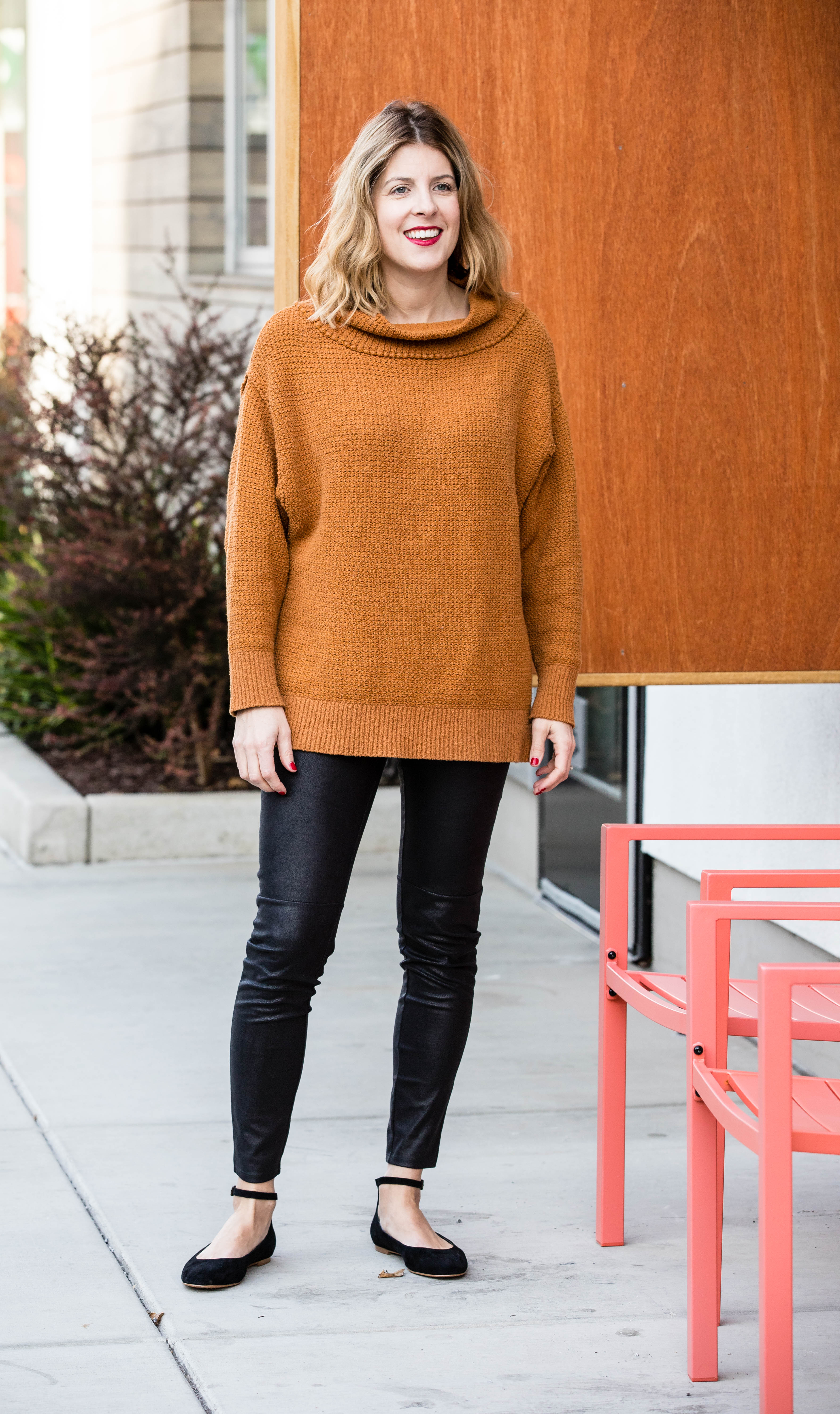 I have a problem with oversized sweaters. Specifically, the ones made by Free People. I keep telling myself that I do not need any more of them, but they keep designing sweaters that I want to own. That is exactly how I came to own this caramel colored Free People sweater. I saw it online, and knew I had to have it. Darn them and their clever designers. 😉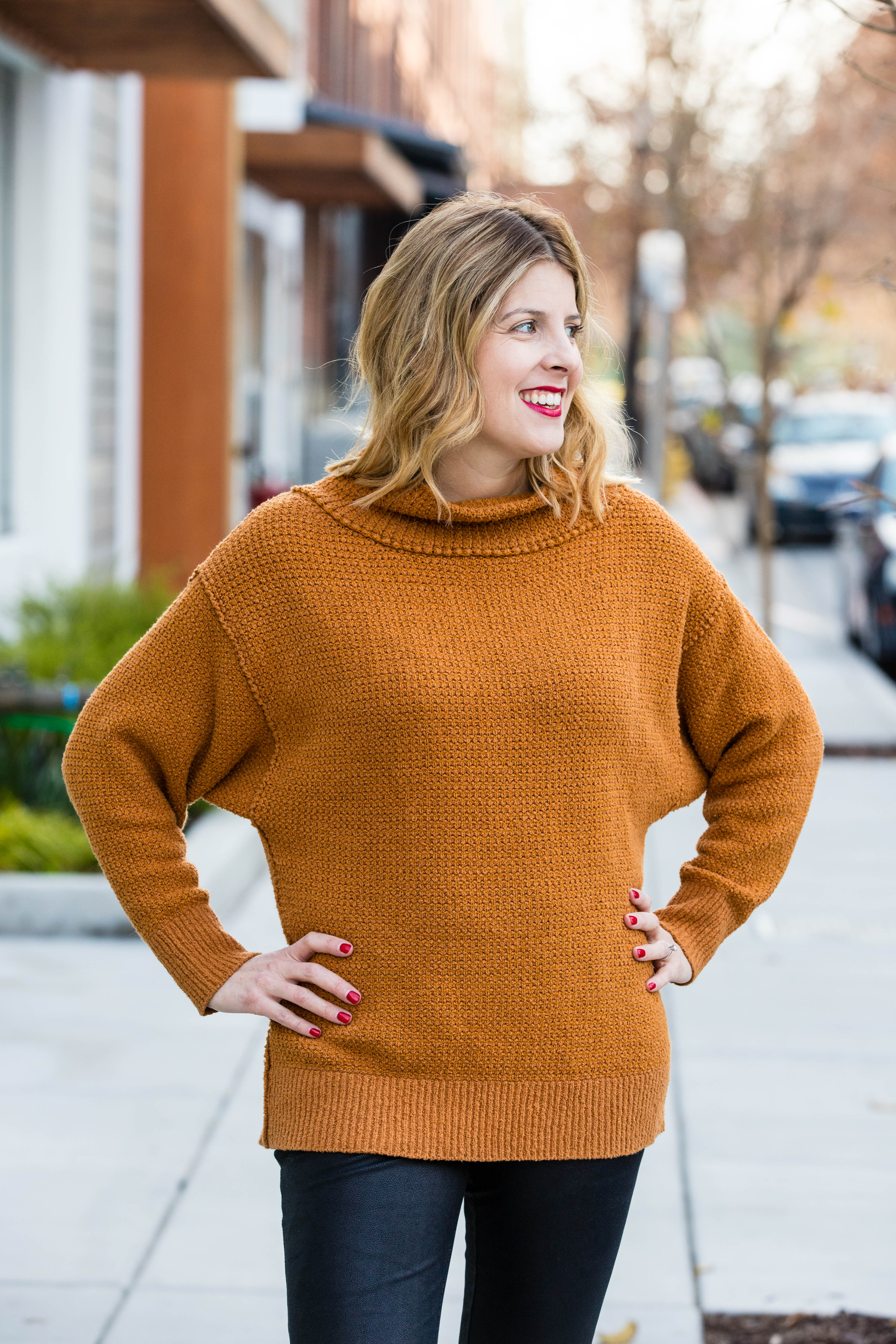 This outfit was my look for Christmas Day. It was cold at my parents' house, but I wanted the outfit to look special without having to wear a dress. One benefit to oversized tops such as this is that they are great to wear with fitted pants. The sweater paired perfectly with my faux leather leggings, which I also styled in this post. The pants are comfortable but cute, which is pretty much the ideal formula for a holiday outfit. There is nothing worse than eating a big meal and then wishing you were wearing sweatpants because your pants are too tight! Ha.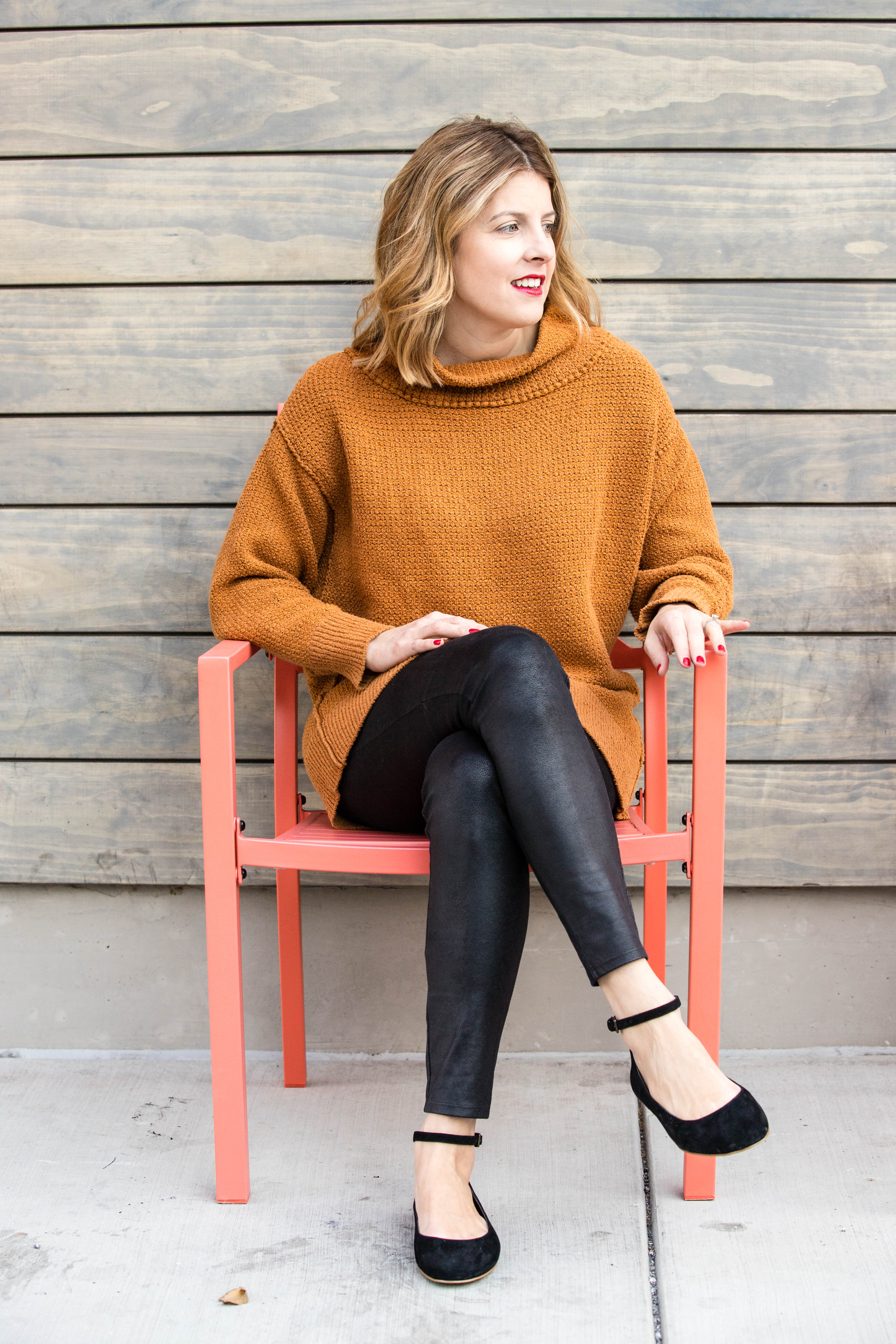 I must confess that on Christmas, I wore this look with slippers. Not the most fashionable, but since everyone else was, I figured why not? When we recreated the look for this shoot, I thought I would show you some actual shoes since that is likely how you would want to put the outfit together. There are many shoes that would have worked with this outfit, but I chose these ankle strap flats since the length of these particular pants is perfect for showing off the cute strap.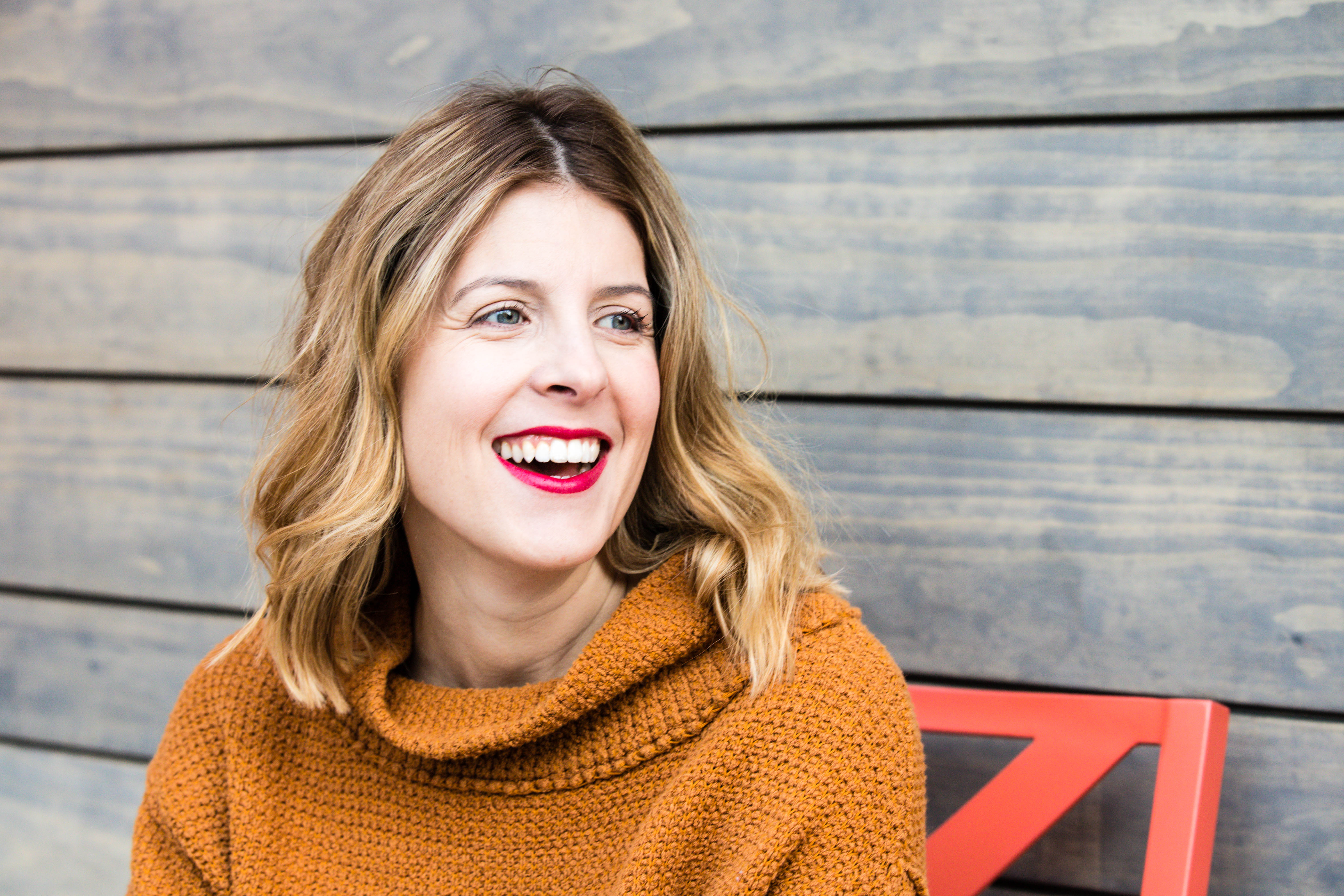 Although I got this Free People sweater just a few months ago, it is nowhere to be found online. Fortunately, there is a current sweater that is very similar and comes in six colors, including the caramel color I'm wearing here. In fact, I'm pretty sure the jade color is calling my name… I told you I had a problem! 😉
* post contains affiliate links. Full disclosure policy can be found here.
Similar Posts: