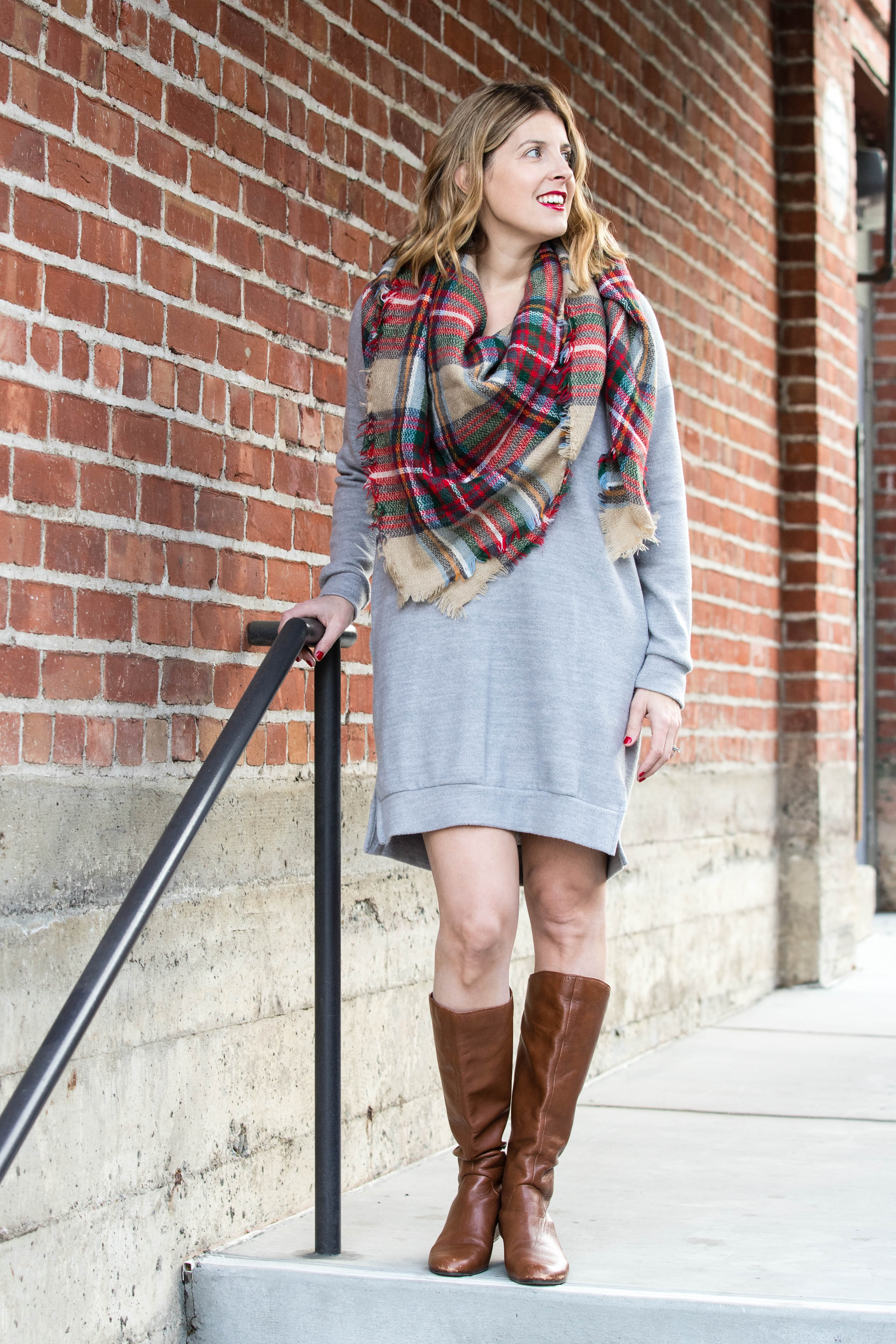 We finally got some rain here this week, and while it is much needed, I am not a big fan of the accompanying gloomy weather. It's rare to have a day without sunshine here, and it's making me want to pull out the coziest clothes I own. You really can't get get much cozier than a sweatshirt dress and blanket scarf!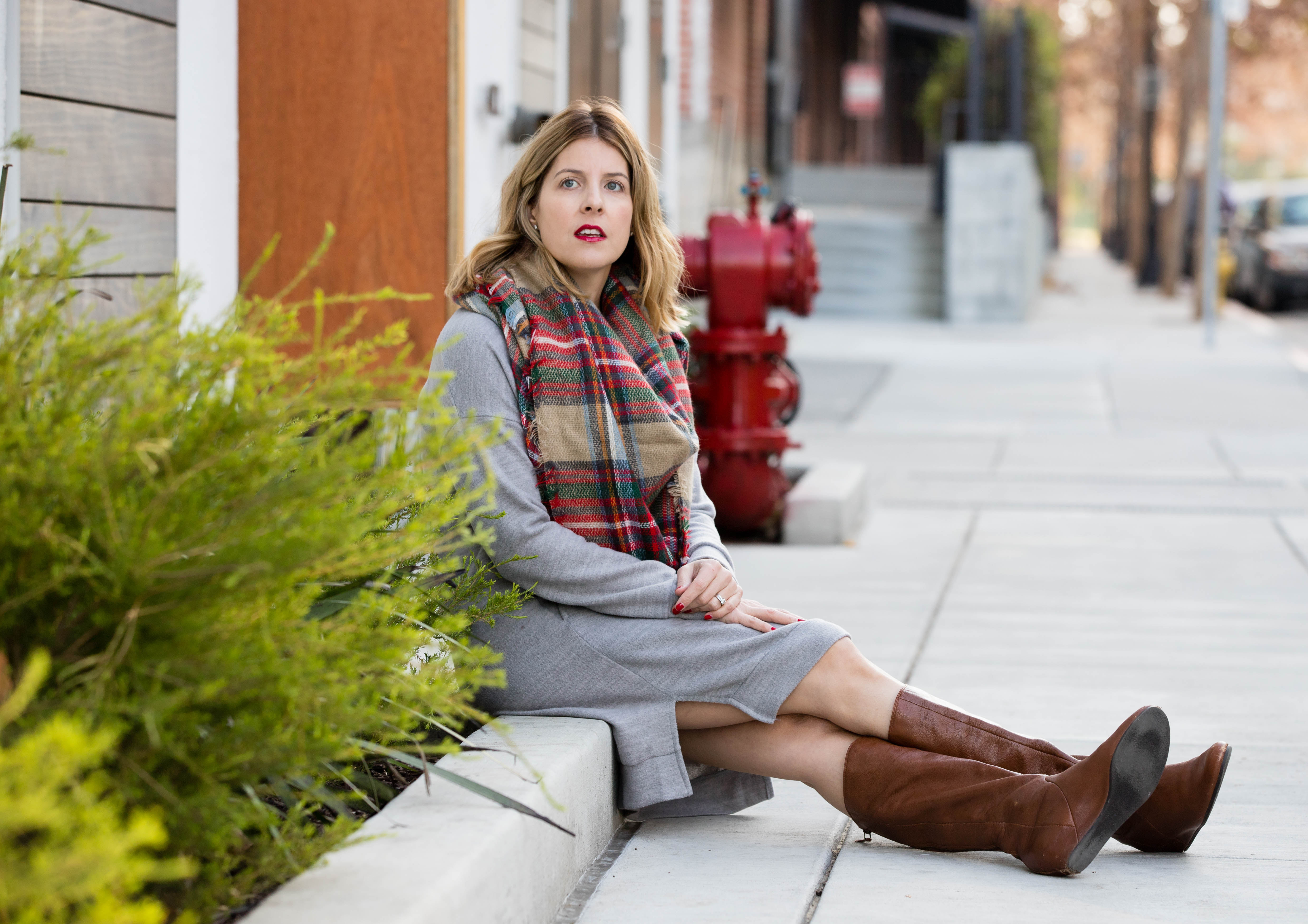 I got this sweatshirt dress on a popular Facebook auction site. The prices are great (this dress was maybe $34) but the sizing isn't always consistent and no returns are permitted. I figured that with a dress of this cut, it would be OK if the fit wasn't perfect. I don't love where the pockets hit me, but I sure do love pockets! And did I mention it's basically a giant sweatshirt?! It's a keeper for sure.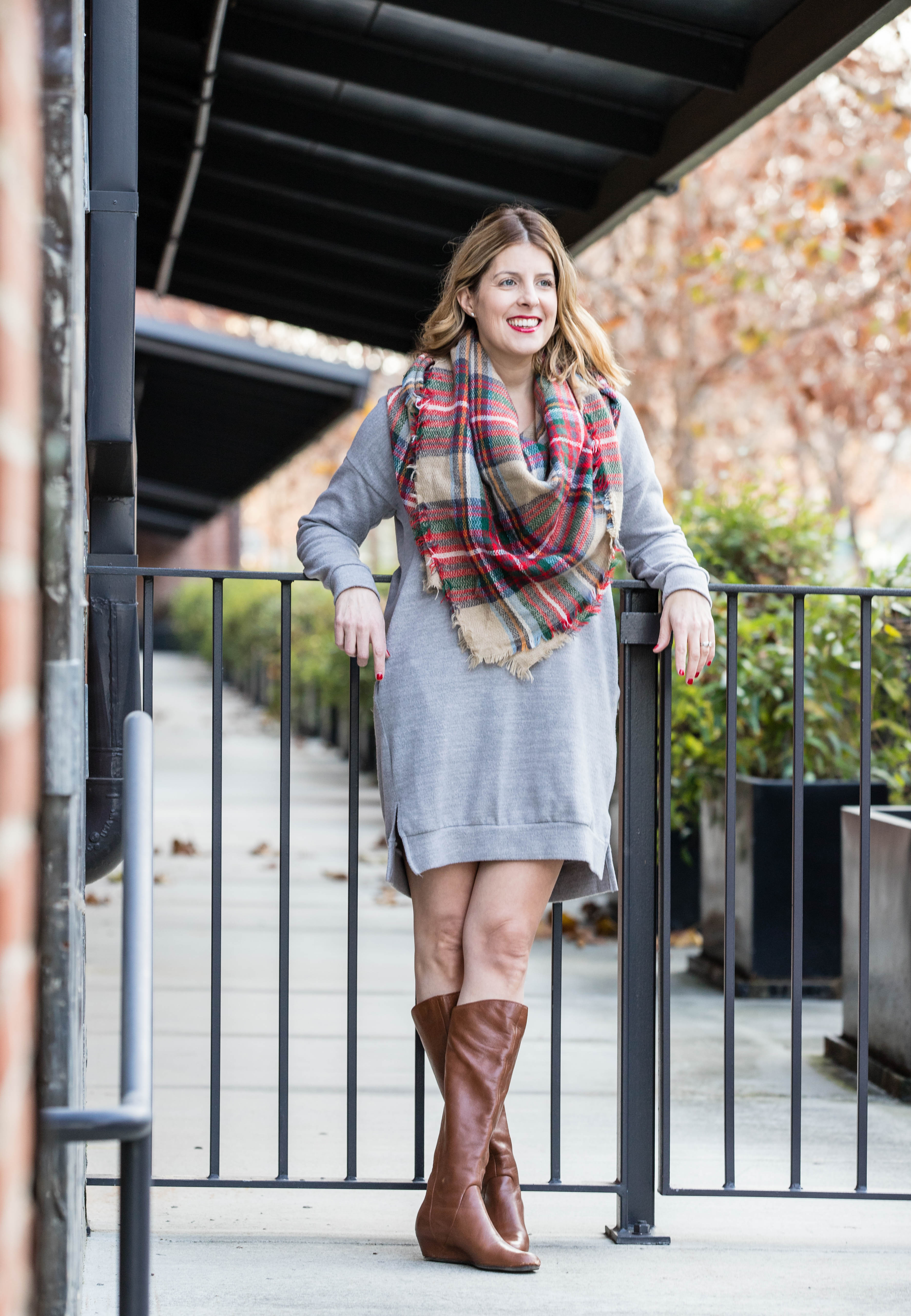 I typically prefer a smaller scarf because it is easier to wear. You can see the infinity scarf I styled in this post. In the case of a blanket scarf, it's all about proportion. I have a fairly short torso, so when I pair this blanket scarf with a top or sweater, it can seem a bit like the scarf is swallowing me. Here, the long lines of the dress provide a good balance for the larger scarf. The color and pattern that the scarf adds to the otherwise neutral look is great.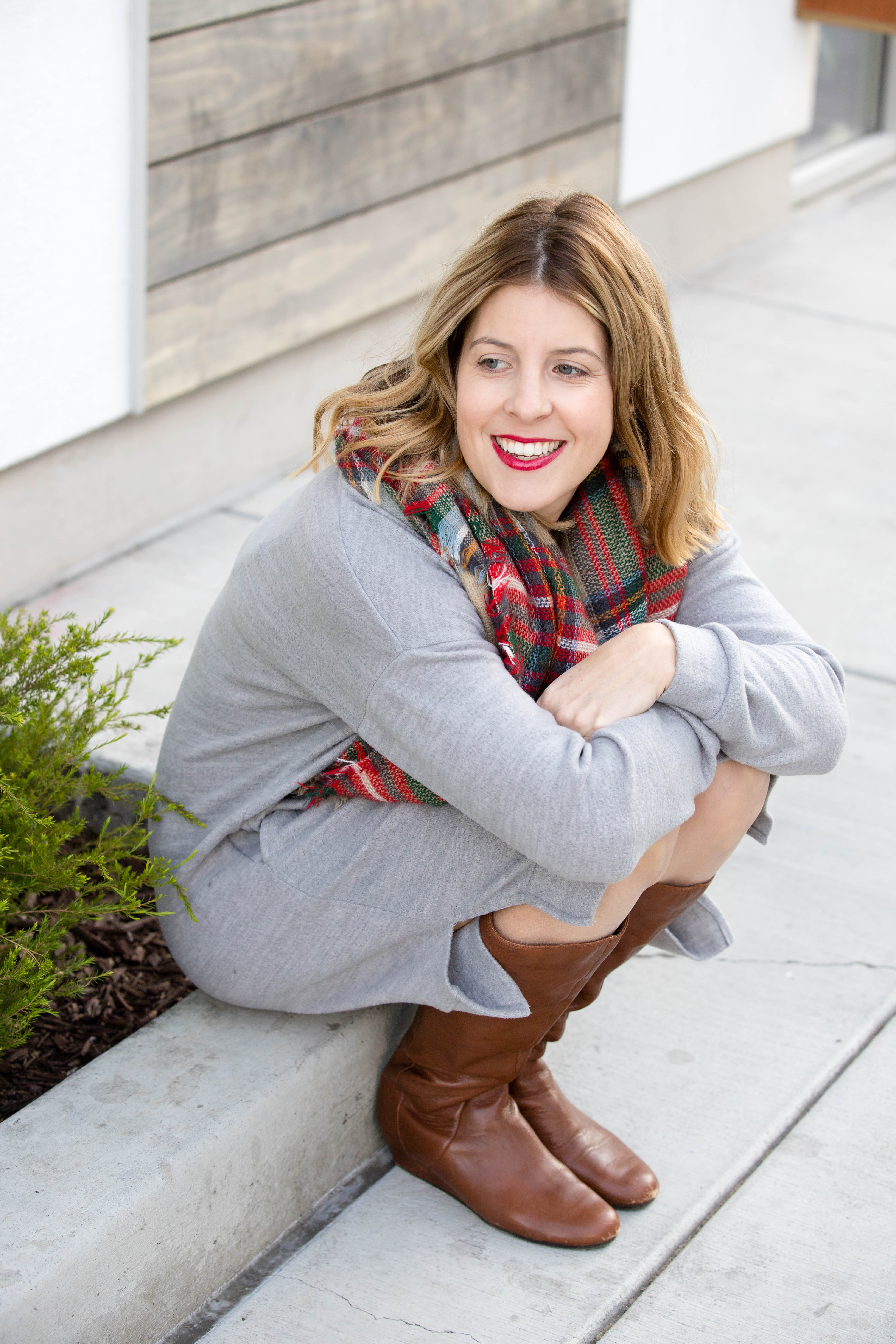 This sweatshirt dress is super cute with my red Hunter boots. Here, I wanted to show a different option since I recently posted a rainy day outfit with my Hunters. These tall brown boots are quite old and I have been looking to replace them for a few years now. I have ordered a few pairs to try, but nothing has been quite right. I have a fairly narrow calf, so fit can be a little tricky. What I love about the pair I'm wearing is that the heel is low and the calf fits snugly, and the cognac color is pretty. I guess I'll have to keep looking!
I hope you have a wonderful, cozy weekend!
Recreate my look:
* post contains affiliate links. Full disclosure policy can be found here.
Similar Posts: